Snake Massages at Dreaming Goddess Poughkeepsie, NY
You Trust the Truth of your Desires.
You Delight and Revel in Your Divine Evolutionary Impulse to Be Sensual, to Experience Pleasure and Receive Healing.
Dates available: Saturday May 13th
Session Schedule: Upon purchase you will receive an email with a link to schedule the date and time of your session plus full location address.
10-11 am
11:30 am- 12:30
1:30- 2:30 pm
3:00- 4 pm
Sessions: 1 hr for $200 Please arrive 10 min prior to your session.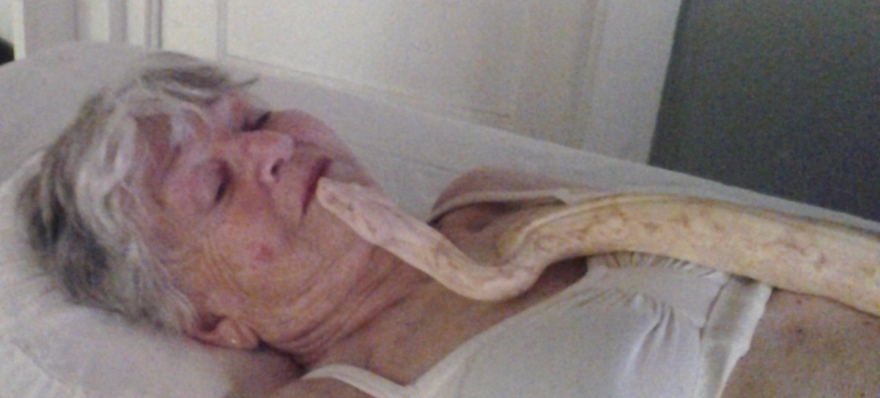 ◊ What is a Snake Massage?
Back in the 5th c. BCE, the practice of Snake healing was held in a small dark chamber/cave on a stone bed, with Asklepios and/or Hygieia in their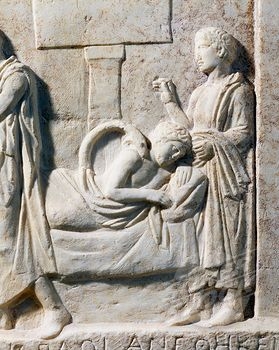 theriomorphic (animal) form of an actual live Snake.
Today, the sensation of the Serpent on the human body still elicits a thrill and relaxation--- on a comfortable massage table!
As Snakess glide on your skin and wrap you in delicious supportive body hugs, blood flow is increased to tense areas and the slithering weight of the Snake's body can relieve pressure.
The sensation of Snake on a Human body elicits thrills & relaxation. Their healing touch releases endorphins and oxytocin, the feel-good hormones that relieve stress, create pleasure and support you in
rejuvenating in body, mind & soul for today's stressful world.
◊ Is a Snake Massage safe?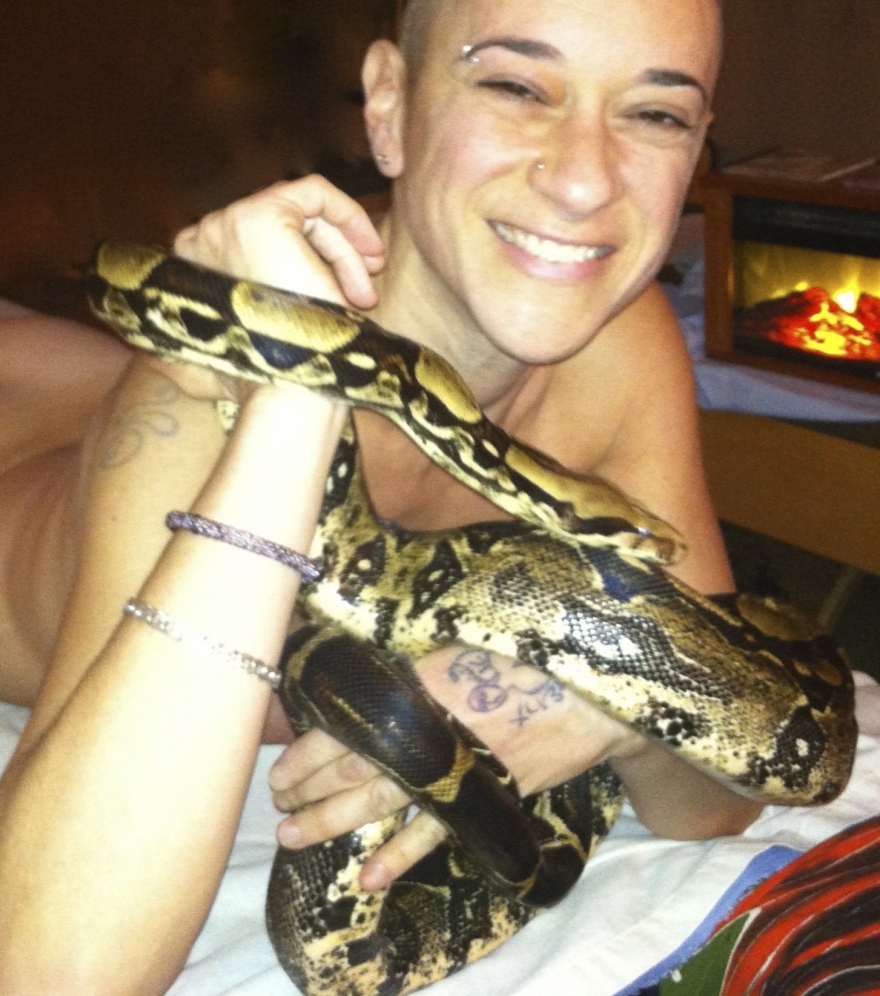 Genuine enjoyment of a Snake Massage is the result of You the client being guided by the practitioner into a relaxed empowered position of choice for a mutual inter-species healing experience. You always have choice. Before your session, we review best practices to familiarize you before sharing full-on handling with them. Serpentessa is always present during your entire session. Your Snake session is private One-on-One time. Clothing optional. And you will receive some email documents of additional helpful information prior to your session.
"I was nervous at first, but the feel of the snakes' cool bodies and firm massages entranced and tranquilized me." ~ SM, Omega Institute, NY

"The physical embrace of the snake on my body - all of the energy transferred and wisdom from the snakes. Also, how the physical embrace felt so safe and pleasurable and opened me up in a sensual way." ~ PS, NY
No matter what your immediate instinctive reactions are to my Snakesss, your end result is a Wave of Bliss!
Experience the Pleasurable Sensation of the Serpent on Your Body Mesmerizing You!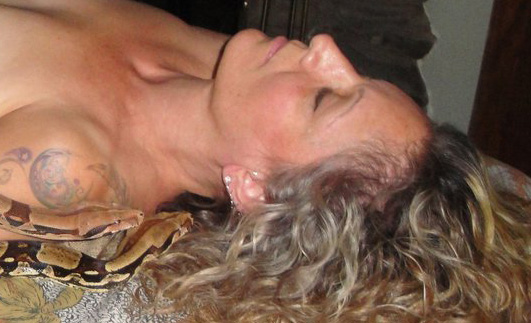 "These snakes have 'healing work to do' - and they LOVED us!!" ~ EH,NJ
Questions: 845-417-8438 for payment options besides paypal and credit card.
Sorry, but NO refunds available if YOU cancel after your email appointment confirmation. Gifting your session to a friend is at the discretion of Serpentessa.
(Due to privacy preferences, Testimonies & Images may not be related throughout website. But each has been offered freely to share publicly).