Group Snake Encounters & Ceremonies
For Wise Women Leaders and Your Clientele
◊ Unforgettable, Enlightening Group Retreats
Are you looking for a truly unique, exciting business retreat for you and your clientele? Collaborate with Serpentessa to create an exhilarating, once-in-a-lifetime group retreat!
Be prepared to uplevel your consciousness and transform yourself from the inside out with the sacred ceremonies of Snake Medicine when you host Serpentessa and her Snakes at your retreat.
Looking for a deeper thrill? Feature optional one-on-one snake sessions to further heighten your clientele's experience.
◊ Perform with Grace under the Pressures of Daily Life
Connecting with this wild, enigmatic creature affects your brain chemistry, engaging your capacity to evolve, even under intense pressure.
" Whoa😳🐍_______________ to

!!!"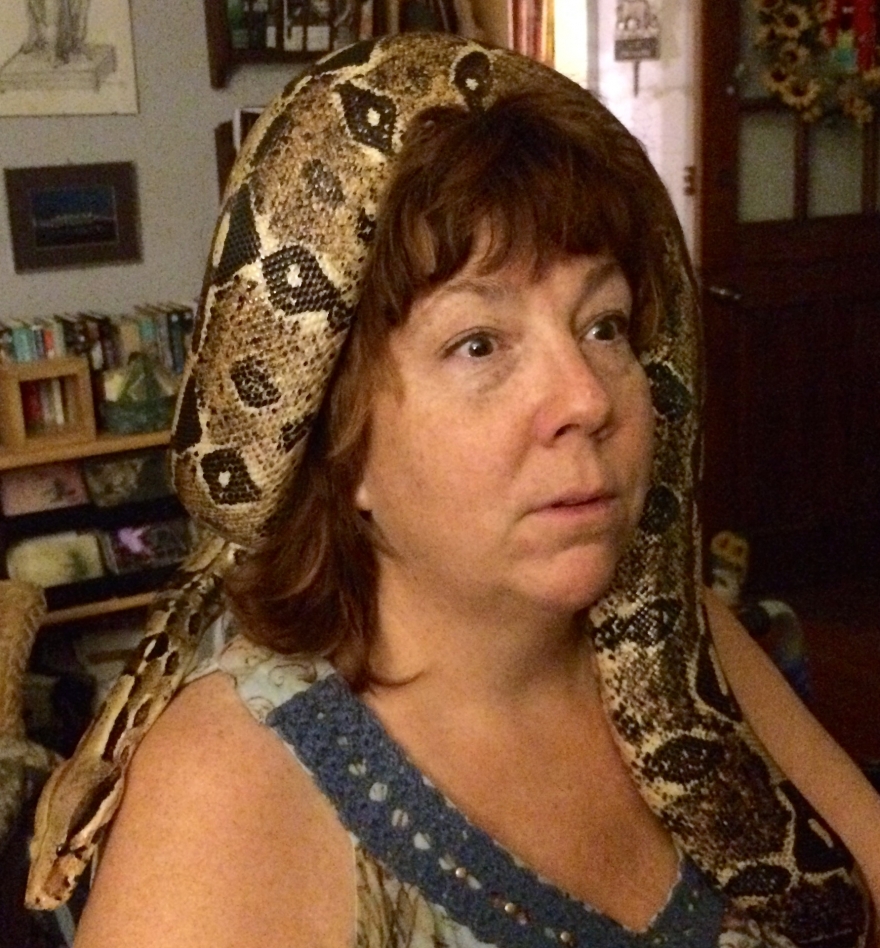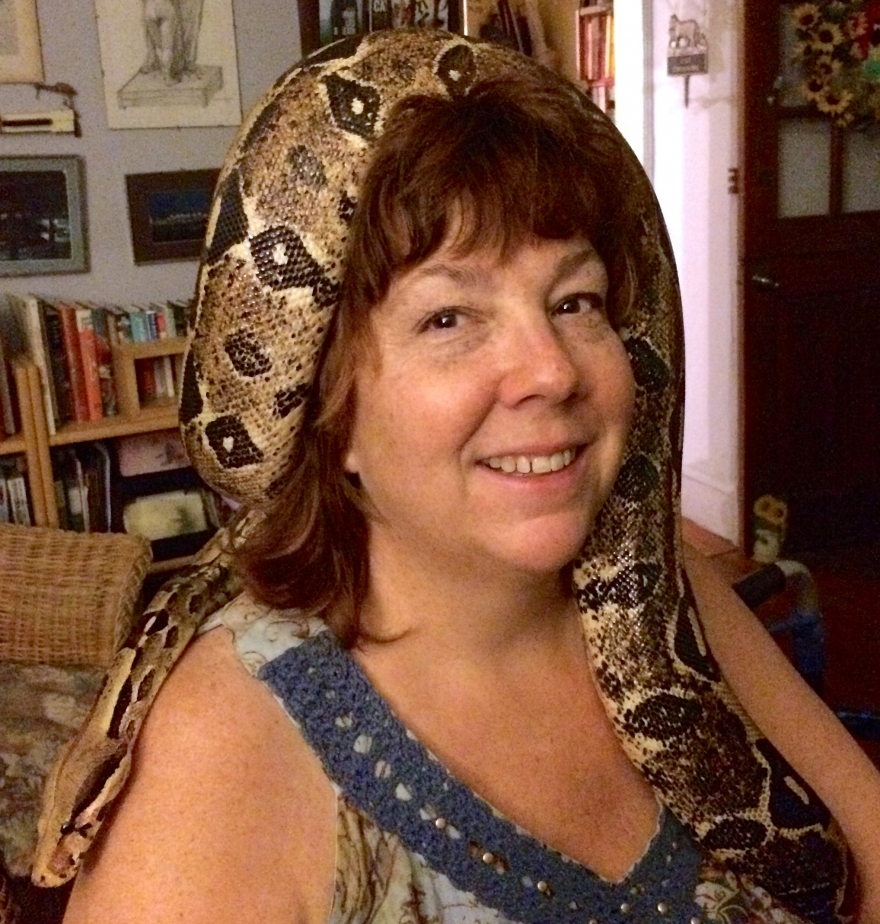 With this comes the ability to transform adversity into opportunity and create a focused zone of bliss in your life, relationships and business.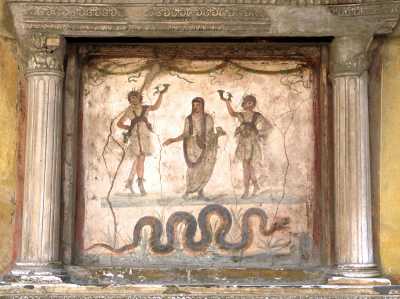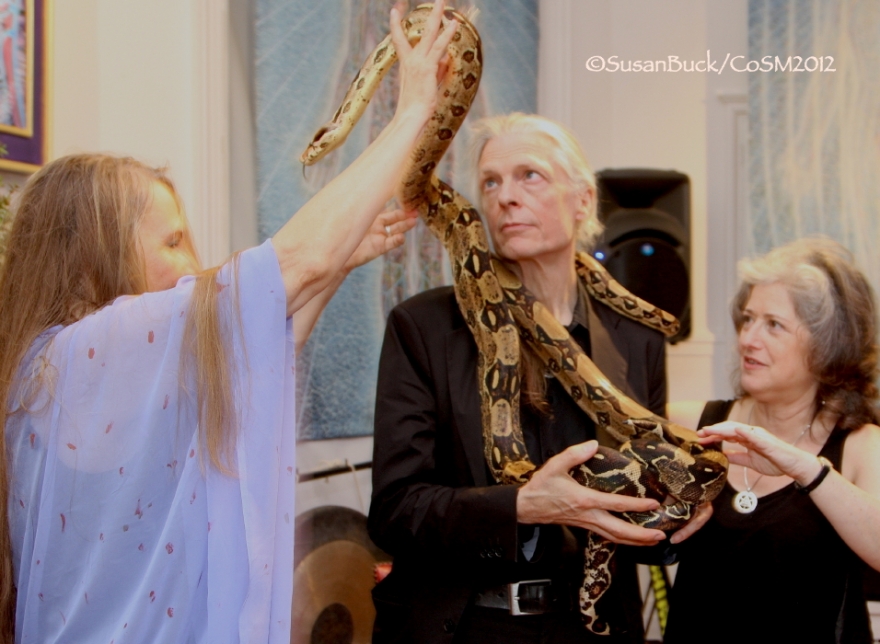 Experiential group work reveals how Snakes are game changers for human nature, both physically and psychologically.
How are you engaging in the Web of Life?
Interspecies connection with Snakes brings a focused attention to the responsibilities and strategies we have to live sustainably as global citizens within life's diversity.
Group Snake Encounters & Ceremonies are exclusive requiring an
∞ Envisioning Form ∞
◊ What Types of Retreats Do You Offer?
My goal is to collaborate with you to craft a one-of-a-kind retreat that best suits your needs. That said, some popular themes include:
∞ Shedding & Renewing
∞ Shakti Wisdom, Instinct, Kundalini

∞ Crowning, Sovereignty, Leadership
∞ Creatrix (designing your Life)
∞ Labyrinth (mindful presence)
∞ Healing
All of my work involves hands-on experience with my Snakes. Group work can include storytelling, art, dance, enactment, mirror (scrying) work, witnessing.

◊ What Can I Expect at a Retreat?
Snake medicine ceremonies are truly a divine, heart-centered event. Participants will practice encouragement, collaboration and non-judgment.
Each encounter is preceded by a snake orientation, where Serpentessa will address any and all questions. About Boa Constrictors.
You and your clientele will have the choice to embrace, honor and trust your gut instincts by engaging with wild, yet gentle Snakes, who are willing to be our teachers up close and personal.
Expect a truly unforgettable, life-changing communion with nature.

These new accessible responses are rewired into the neural pathways of the brain and anchored in via a high state of emotional arousal, resulting in unforgettable highly valued memories in each client's life.
Accountability and results are acknowledged through the natural encouragement, collaboration and nonjudgmental witnessing by the group, leader and Serpentessa.
"Wildness reminds us what it means to be human, what we are connected to rather than what we are separate from." ~ Terry Tempest Williams, conservationist
◊ What Are You Waiting For?
We have been blessed to work with over 20,000 terrific people of all ages and diversities. All of our clients have discovered a wave of bliss and focused presence at the end of their journeys, using these gifts of empowerment to embrace growth and live their best lives.
Manifest your group retreat today by setting up a private consultation with Serpentessa, and prepare yourself for the magic, enlightenment, and wonder of the snake.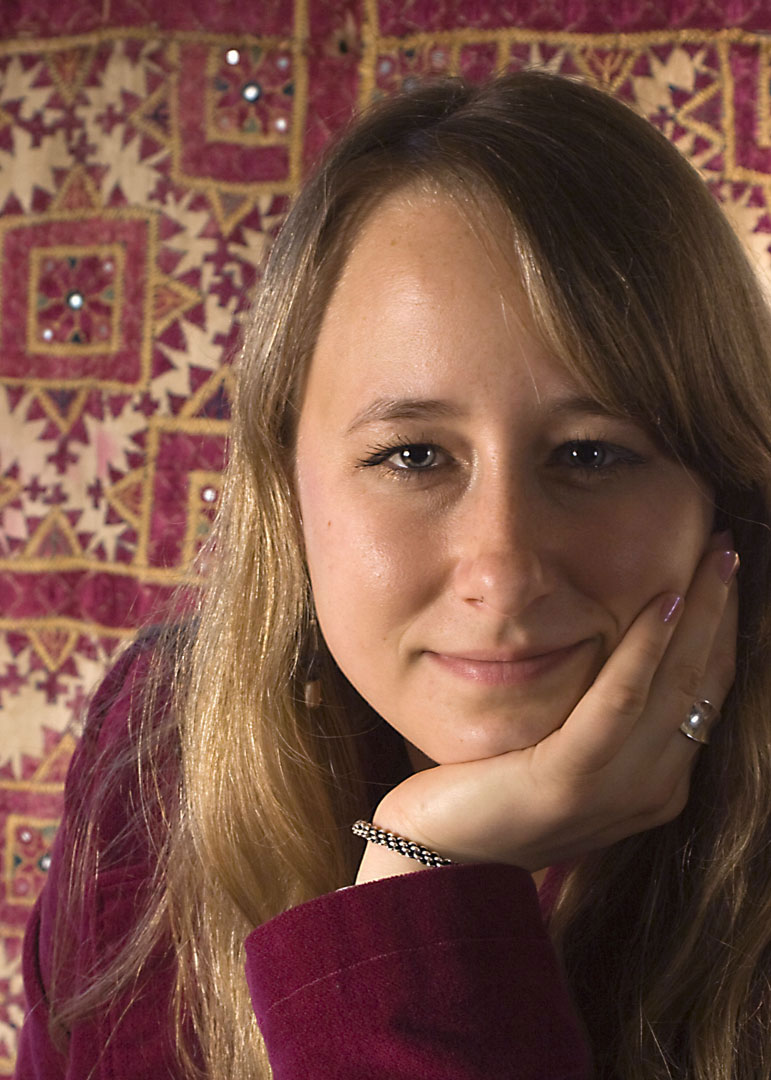 "There is absolutely no doubt that Serpentessa's work as a Snake Priestess contributes greatly to our society. Her work brings to life the traditional and spiritual practice of people working with snakes for healing. Her path has been driven by her core belief in the ability of the snake to convey meaning, to inform us about ourselves, our culture, and to express aspects of self as an indication of collective wisdom and history." ~ Isadora Gabrielle Leidenfrost, Soulful Media

"Growing up I had a tremendous snake phobia and still at the age of 58 was afraid to be in a room with a snake or even go for walks in areas where I knew snakes were found. In 2004, I decided I would visit Serpentessa and her snakes. She was magnificent - my goal was to be in a room with a snake that was not in a cage - but by the end of the hour I was able to touch the snakes and even have one around my neck. I have been impressed with Serpentessa's knowledge of snakes and her careful concern for the safety of both of the snakes and of the audiences she works with. As a teacher I have seen many, many animal presentations - hers has consistently been one of the best - informative, interactive, and safe. No one is ever forced to touch the snake but given the option." ~ Doris Diamond, Long Island Reclaiming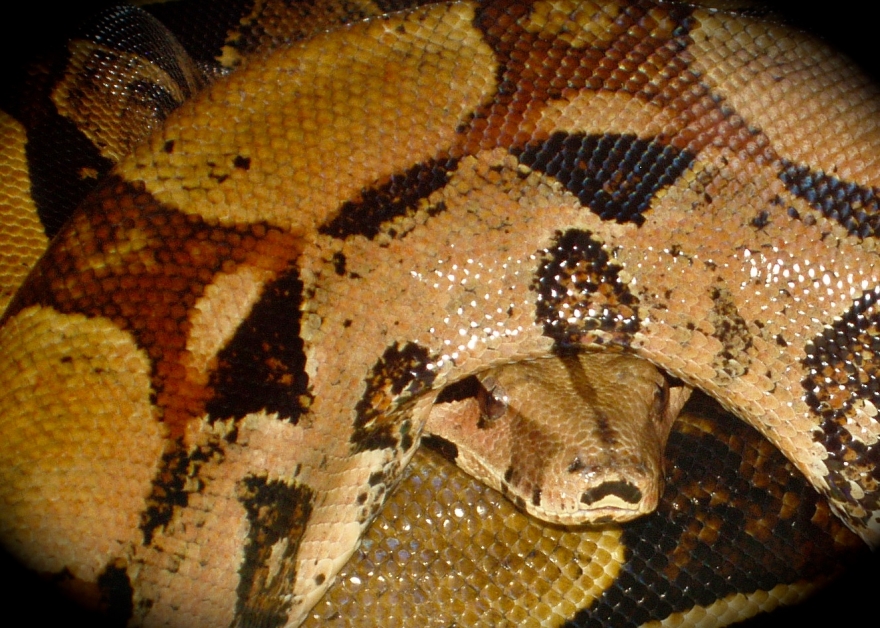 "I have known Serpentessa and her work with her snakes for over 11 years now. She has always shown the utmost care and concern for her snakes, held in high consideration the safety and well being of her attendees and proven to be a responsible practitioner of the art. In addition, it is her strong passion for the benefits to the global community of the healing brought about by her craft that radiates to all who are fortunate to meet her." ~ Lisa Meade, Spiritual Life Coach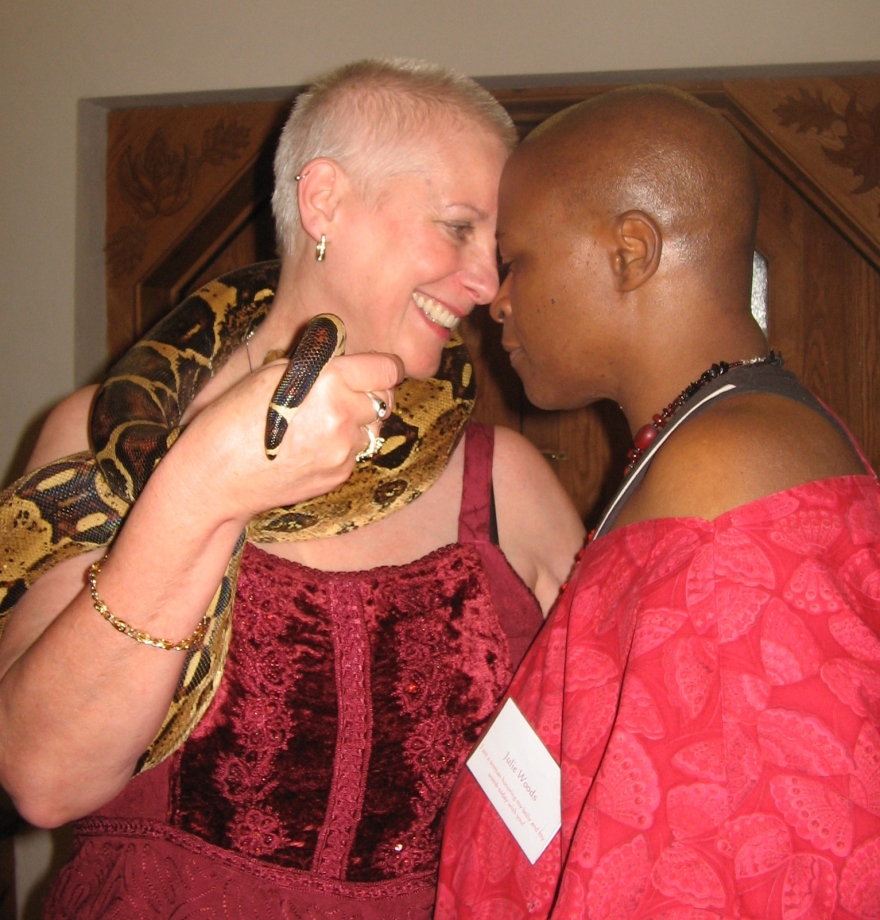 Client Testimonies of Results and Benefits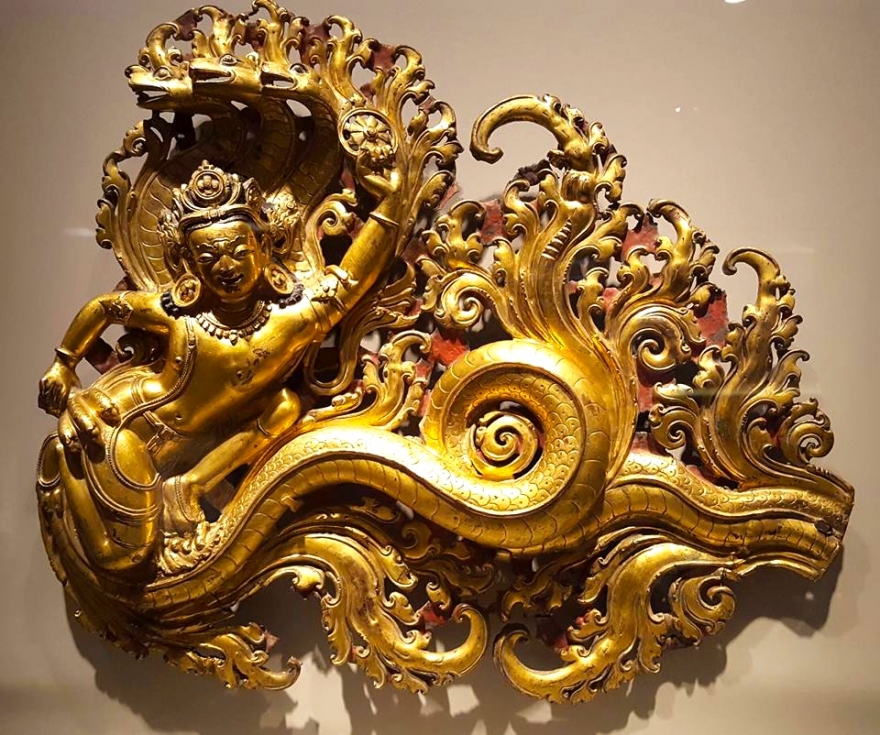 (Due to privacy preferences, Testimonies & Images may not be related throughout website. But each has been offered freely to share publicly).