Snake Massages at REAF 2019 Special Sessions
Snake Massages at the 10th anniversary of Rochester Erotic Arts Festival!
See what it's like here: signature INSIDER video 53m views.
Private one-on-one time in a quiet room. Learn, interact & let them 'massage' you into deep sensory bliss! Schedule below.
Entwine in interspecies love to remember your wild divine nature.
∞SOLO Session∞ 1hr $225 Deposit reserves yours!
∞COUPLES Snake Massage∞ 1.30 hrs $325 Deposit reserves yours!!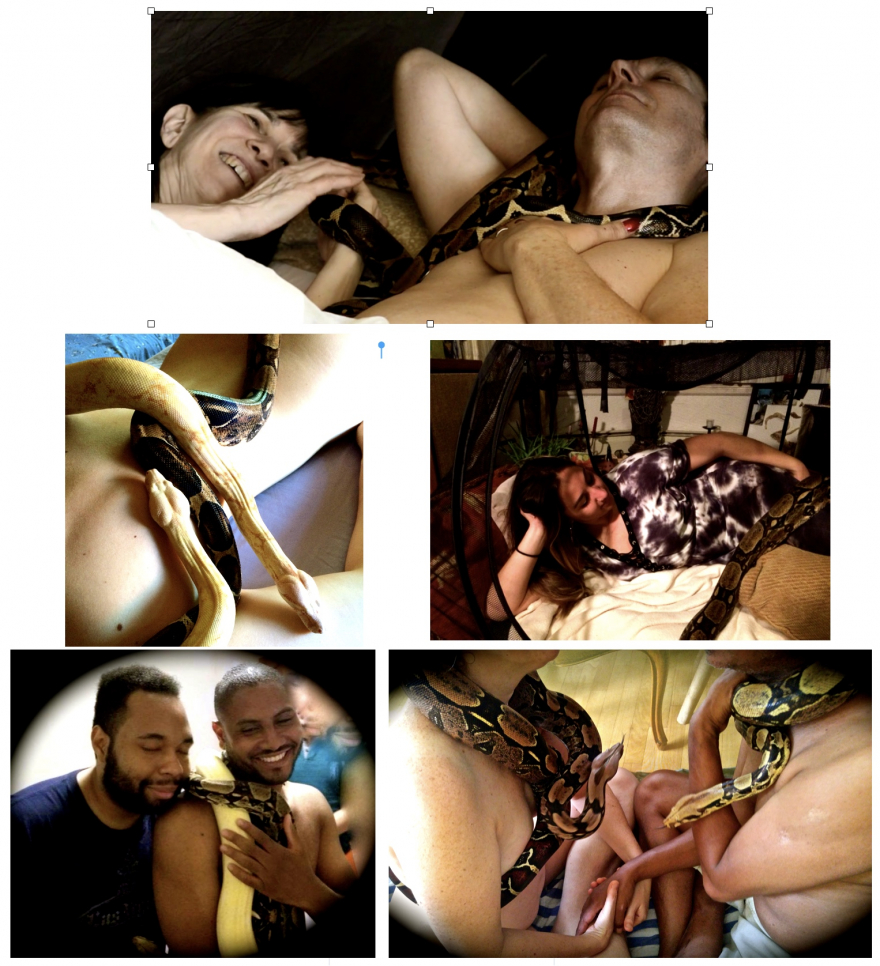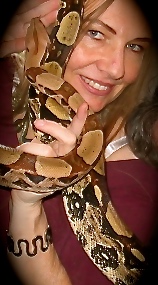 Sss! I am Serpentessa, a snake priestess, a.k.a. an inter-species facilitator with a specialty in Boa Constrictors.
What I know: Life offers no guarantees, but lots of lessons, transformation and adventures.
What I do: With my Snake teachers, I impact people by igniting awe and mystery in their lives. You get present, evolve your power and embody deep bliss.
My pledge to You: Your reactions, choices and responses are always respected.

REAF Schedule for Snake Massages
Fri - Couple's Snake Massage Date & time: 04.26.2019 @ 10:00 PM, duration 1h 30m
Sat - Single Snake Massage Date & time: 04.27.2019 @ 10:30 AM, duration 1h
Sat - Single Snake Massage Date & time: 04.27.2019 @ 12:30 PM, duration 1h
Sat - Couple's Snake Massage Date & time: 04.27.2019 @ 02:30 PM, duration 1h 30m
Sat - Couple's Snake Massage Date & time: 04.27.2019 @ 05:00 PM, duration 1h 30m
Sun - Single Snake Massage Date & time: 04.28.2019 @ 10:30 AM, duration 1h
Sun - Single Snake Massage Date & time: 04.28.2019 @ 12:00 PM, duration 1h
Sun - Couple's Snake Massage Date & time: 04.28.2019 @ 02:00 PM, duration 1h 30m